Pittsburg First Ward (LDS) Family Choir
http://members.tripod.com/~bbosen/Choir/p1choir.htm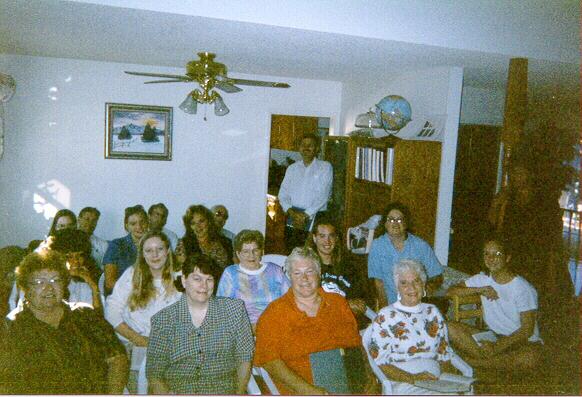 Welcome from the Family Choir of the Pittsburg First Ward, Antioch California Stake, of the Church of Jesus Christ of Latter-Day Saints!
2/28/1999 - Today in Sacrament Meeting, a letter from the First Presidency was read urging members to spend more time with families. This letter particularly mentioned Sunday's. (Those who remember when we went to the 'block schedules' will remember the emphasis on spending time on Sunday's with our family.)
In keeping with the spirit of that letter, I spoke with Bishop Bosen after choir practice and suggested we begin calling our choir the Pittsburg 1st Ward Family Choir. Yes, children are welcome at choir practice. And, there are no age limits.
So, please bring your family and join us for Family Choir practice. We start at 4:30pm and end at 5:30pm. We meet every Sunday except those Sundays when we sing (typically the 3rd Sunday). I hope to see you there. --Bro. Walton
This is not an official publication of any organization. It's just something I have put together of my own initiative, using my own resources, to record and coordinate some of the things our choir has done. If you find anything useful here, you are free to use it in accordance with the various copyrights.
Here you will find midi files of LDS hymns, re-arranged into part-predominant practice versions that can help people to learn the various different musical parts "by ear". In my experience with choirs, choruses, and quartets, I've found that only about half of the people that want to participate are able to sight-read the written music well enough to learn their parts from a printed score. For the rest of us, it helps tremendously to be able to hear the part we are expected to sing. That's where this work comes in:
I take midi files of the LDS hymns and separate out the soprano, alto, tenor, and bass parts into separate midi tracks. Then I play the song back five times, with each pass emphasizing a different part as follows:
Soprano part loudest
Alto part loudest
Tenor part loudest
Bass part loudest
All parts balanced
You can make an audio tape of the resulting music, and play back the verse where the part you want to learn is loudest. If you're like me, after a couple of hundred listenings, you'll have it learned! (Many people can learn it much faster....)
Anyway, I hope these midi files are useful to choirs everywhere. Just click on the links below to download the corresponding music. Then play it through your favorite midi device or instrument. Record it on an audio cassette tape, and throw a recorder into your car. Then you can use commute time as practice time!
Here's a sample of what we'll me singing for Easter:
Here's a short sample of There Is A Hill (March '99) (THIS IS NOT A MIDI FILE!!! We have permission to distribute audio tapes of the parts to our choir members, but that is the limit of our permission from the publisher. If you want to hear a sample, here's a RealAudio file -- requires RealAudio to play -- from the publisher's web site.) by Craig F. Brown & Laura Mabbott, (our Easter 1999 number)
A note from our conductor: These files are SA + TB (tracks 1 & 2 respectively) A practice tape of Hymn 102 is available, however, the electronic version is in Ensoniq format and I haven't time to convert it to MIDI.
Number 102 Jesus Lover of My Soul (Feb. '99)
Hymn 77, Great is the Lord, is arranged as follows:
Track 1=S, 2=A, 3=T, 4=B, for verses 1, 2 and 4. Verse 3 is as follows: Track 5=T1(lead), 6=Bari, 7=Bass, 8=T2). In in layman's terms, verses 1, 2 and 4 are sang in SATB. Verse 3 is a 4-part men's arrangement with the 1st Tenor singing lead, Baritone singing Alto, and Tenor and Bass singing their respective parts. There is a slight devation from the hymn book. Verses 1, 2 and 3, have the first and 3rd lines of each verse sang in unison. Then, the 2nd and 4th lines as written in the book. Listen to the MIDI file and you'll hear what I'm trying to say.
Number 77 Great Is the Lord (April '99)
Part-Predominant MIDI files available here
Number 002 The Spirit of God Like A Fire is Burning
Number 11 What Was Witnessed in the Heavens?
Number 013 An Angel From on High
(From Primary Songbook) Number 162 I will Be Valiant
Number 203 Angels We Have Heard on High
Number 209 Hark! the Herald Angels Sing
Number 212 Far, Far Away on Judea's Plains
Number 264 Hark All Ye Nations (Special arrangement in 6-part harmony by Brent Walton. Three verses are repeated six times. The first 3 verses emphasize the soprano part. Then 3 verses with alto part loudest. Then tenor, then baritone, then bass!)
Next scheduled performance:
Normal schedule. Usually this means that we sing on the 3rd Sunday of every month. Contact Brother Brent Walton to confirm the schedule..
Normally we perform during Sacrament Meeting on the third Sunday of every month. Whenever we have a performance, unless otherwise advertised, our procedure is to arrive half an hour before the meeting starts, and to practice the performance once at that time.
Choir members: a ready-to-use practice tape is often available for upcoming performances. Contact Brent Walton if you want one, or pick up a copy in the meetinghouse library. You may keep these tapes as long as you are studying them. After you have finished learning a number, please return the tapes to the meetinghouse librarians or to Brent Walton. Each practice tape contains the part-predominant instrumental rendition as in this www page, plus a vocal recording with a choir performing it exactly as we plan to do.
Next scheduled practice:
Normal Schedule. (Unless otherwise advertised here, we practice every Sunday at 4:30 PM for 1 hour, at the Pittsburg Chapel, except performance days, when our practice is in the choir seats 1/2 hour before the meeting starts.)
Click here for details about practices.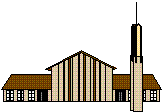 or